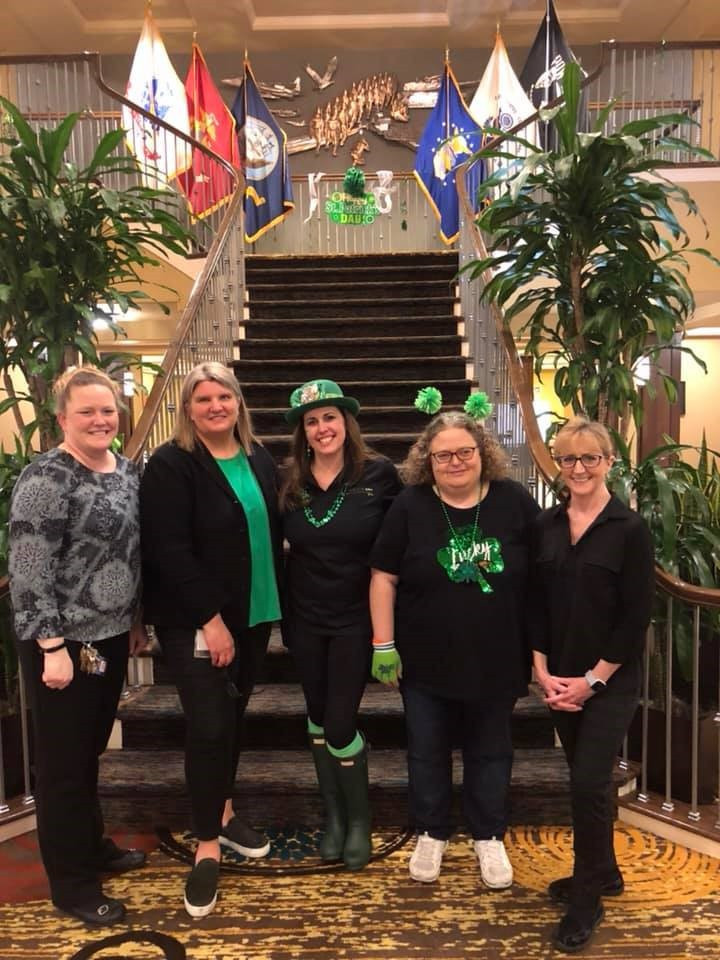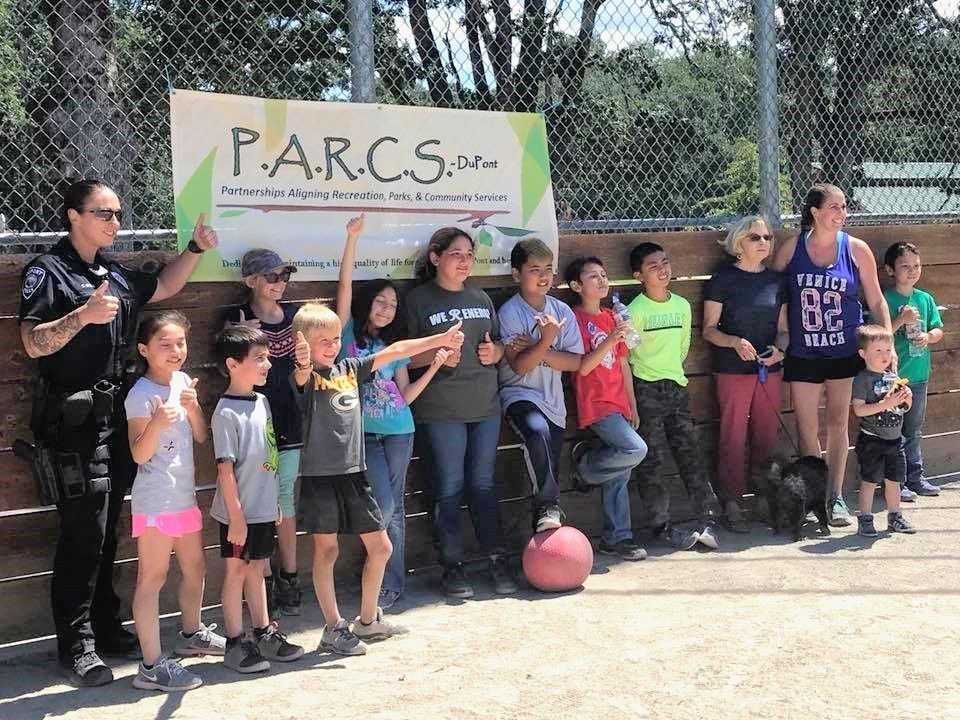 P.A.R.C.S.-DuPont Hosted Activities
P.A.R.C.S.-DuPont and the City of DuPont developed and facilitated a citywide survey of residents on their opinions and beliefs regarding
the future of parks and recreation in DuPont.
The Final Report is available HERE

The PowerPoint presentation is available HERE
For more information on the Feasibility Study: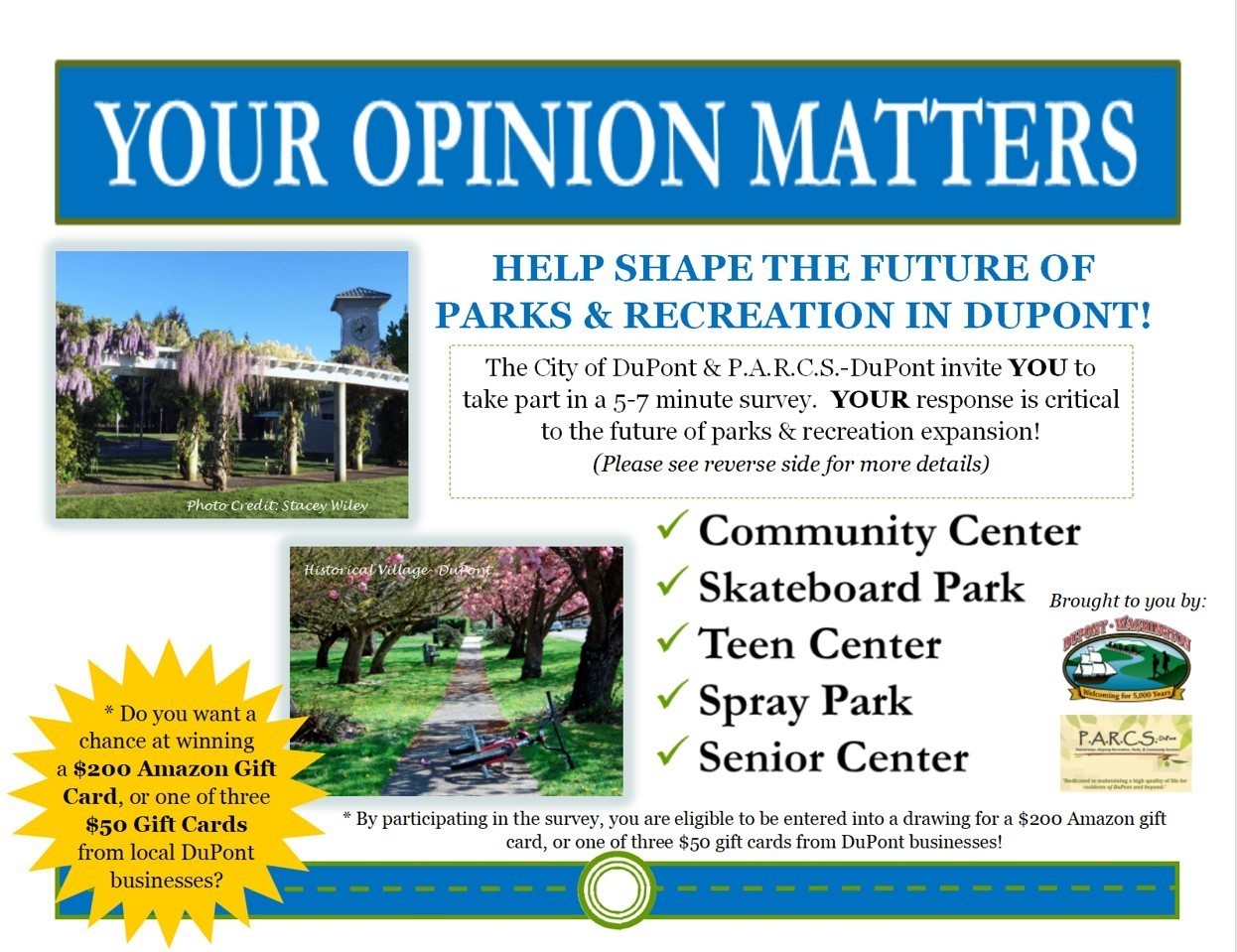 P.A.R.C.S.-DuPont in Action

What we LOVE about our community: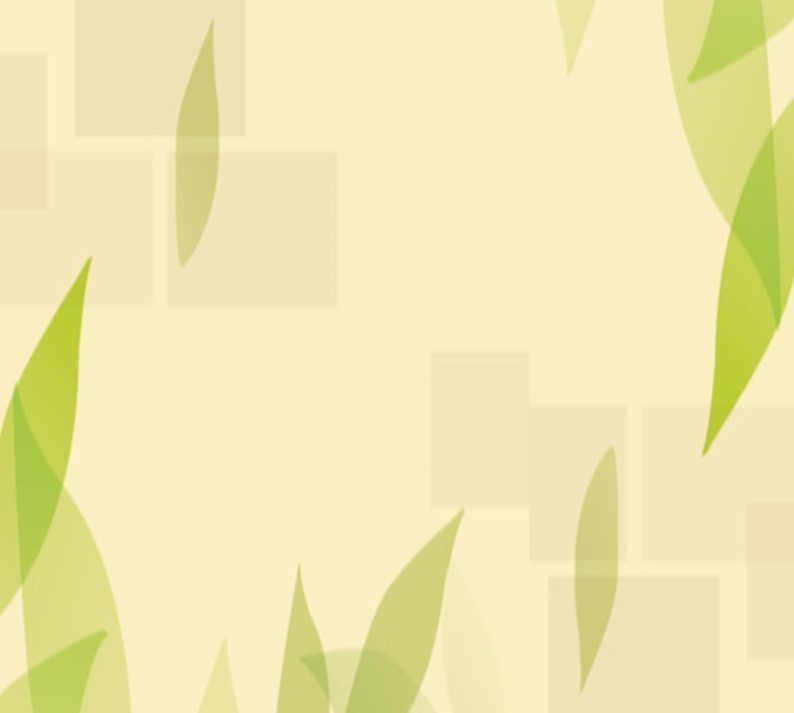 P.A.R.C.S. - DuPont, "PARCS," is a 501c3 nonprofit located in the City of DuPont. PARCS incorporated in 2017 to assist our communities in bringing additional recreational facilities, programs, activities, and events to the City of DuPont and surrounding areas.
To find out more ABOUT US, to VOLUNTEER, or stay up to date on local events, make sure to follow us on FACEBOOK for the most current information.
P.A.R.C.S.-DuPont, The City of DuPont, McNamara's Pub & Eatery, and
Patriots Landing recently hosted a
fun-filled night of BINGO!
.
All proceeds from the fundraiser
benefit parks and recreation within
the City of DuPont!
Recreational Facilities & Programming Survey and Feasibility Study
P.A.R.C.S.-DuPont hosts a number of activities designed to bring together residents from across DuPont. Some of these activities included:

Kickball in the Park

Inter-generational Sing-Alongs

Nature Walks

Super Soaker/Water balloon Fight


Rock Painting & Hunting

Summer Fun Calendar of Events
Click HERE to meet the President of PARCS and
learn more about her!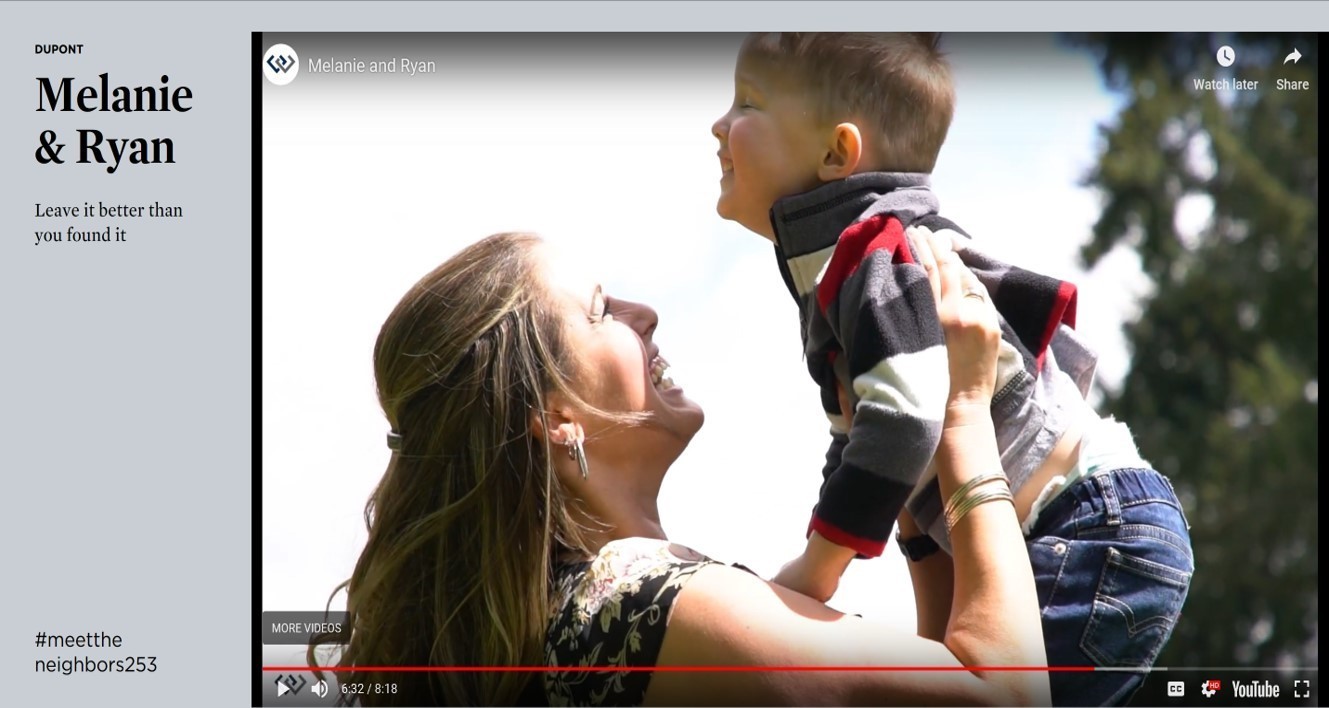 The sense of family and hometown feel

All the parks, playgrounds, trails, open spaces, nature, and wetlands

The rich history and cultural significance

The annual events and activities that have become family traditions throughout generations